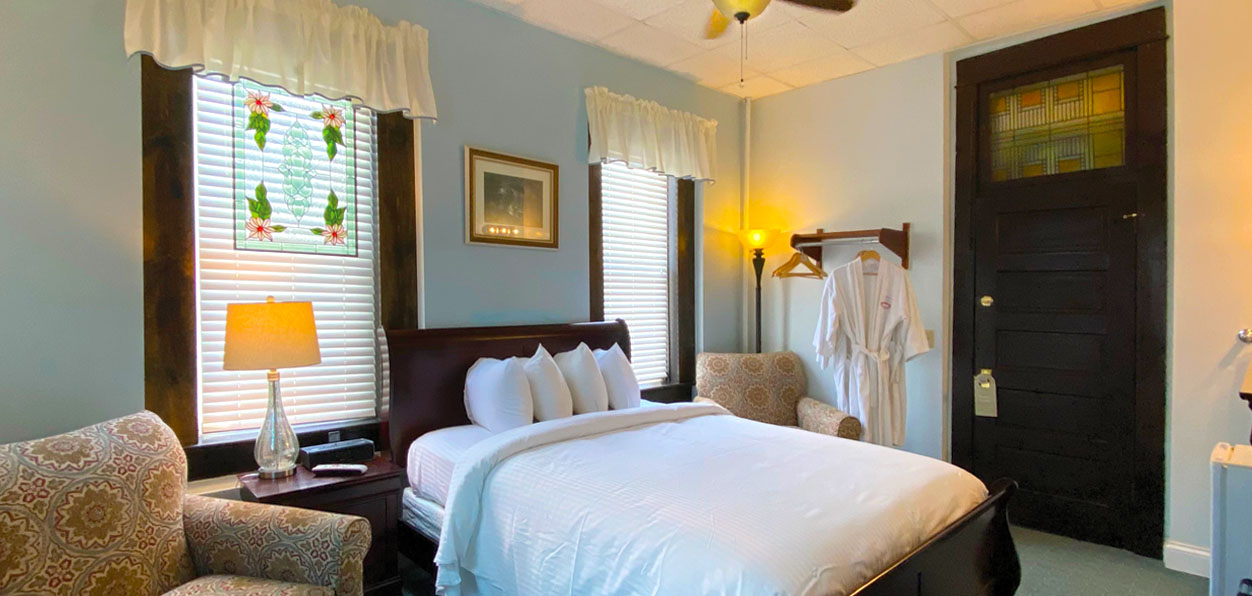 A Ruebel Hotel Riverview Room
The Ruebel Riverview Rooms
Starting at $154
Our Riverview rooms are a step up from our superior rooms with all of the same amenities as a standard and superior room together. These rooms have a 40″ HDTV's, as well as robes to stay cozy in while looking at the view of the Mississippi River. Sleeps two.
Check-in between 3pm and 6pm. Check-out at Noon. Prices do not include tax. All reservations made are subject to our fourteen (14) day cancellation policy. Riverview Room sleeps two (2) per room. Ask about our special mid-week rates! Saturday nights require a two night minimum during our peak season which begins May 1st and ends October 31st. Friday nights are available on a one night basis, depending on availability.
We have a 14 day cancellation policy on all reservations. All changes and/or cancellations must be done 14 days prior to your arrival date. After that date your room reservation is non-refundable.
Rest assured that during these times extra measures have been placed to ensure your health and safety. All of our rooms have been thoroughly sanitized and we continue to receive all of our linens from Alsco Linen Co. which are washed, sanitized, pressed and vacuum sealed for your health and safety. All towels are washed with a high concentrate of bleach to ensure cleanliness. We hope you can rest assured that we are doing our part for the safety of our staff and guests during this historic battle. We are keeping our summer rates the same as last year's with no increases.
Amenities
Plush Emerald Pillow Top Mattress
40″ HDTV with Full Satellite
Free WiFi
Private Bathroom
Installed Hairdryer
Mini Fridge
Coffee Maker
Bath & Body Toiletries
Robes
Call to Book Now 618-786-2315
Smoking Policy
Due to Illinois State Law smoking is not permitted in our guest bedrooms and any public areas. Open area decks of the hotel are available for your smoking needs.
Pet Policy
Out of respect for all of our guests, pets are not permitted. Please feel free to contact us prior to your arrival and we will be glad to assist you in locating a local boarding facility. Thank you for your consideration.
Gift Certificates Available
We can send a gift certificate to anyone as a gift from you. Order one today by calling us at 618-786-2315.
---
Connect with the Ruebel Hotel
The Ruebel Hotel - in the Heart of Grafton, Illinois
217 East Main Street
Grafton, IL 62037
Family Owned and Operated by: Mo and Karen Khamee
Visit our Restaurant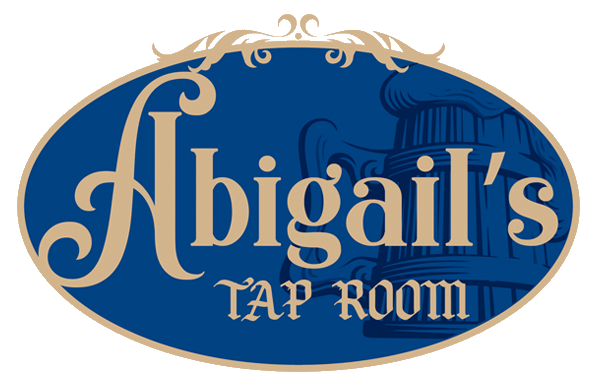 217 East Main Street
Grafton, IL 62037
Call 618-786-6000
Visit Abigail's Tap Room